Outpatient Group Therapy (OP) in Marietta / Atlanta
Drug and Alcohol Addiction Treatment After Care
What is Outpatient Group Therapy?
After you have completed Intensive Outpatient Treatment the outpatient group sessions provide a place where you can express your recovery struggles and accomplishments to others who are in a similar position.
You will periodically meet with other people who have completed treatment and are entering the next phase of their recovery. The group therapy sessions are designed to offer support as you transition from intensive treatment to living your new life in sobriety. We are here to support you.
What Does Drug and Alcohol Addiction Treatment After Care Involve?
At Tangu Recovery, our after care program involves weekly individual therapy sessions and twice-weekly group therapy sessions in a clinical setting. Participating in continuous therapy allows for accountability in your recovery and gives you a support system as you continue your rehabilitation.
Our team of highly trained counselors and therapists will continually work with you to transitioning to living a sober life and dealing with issues common in early sobriety.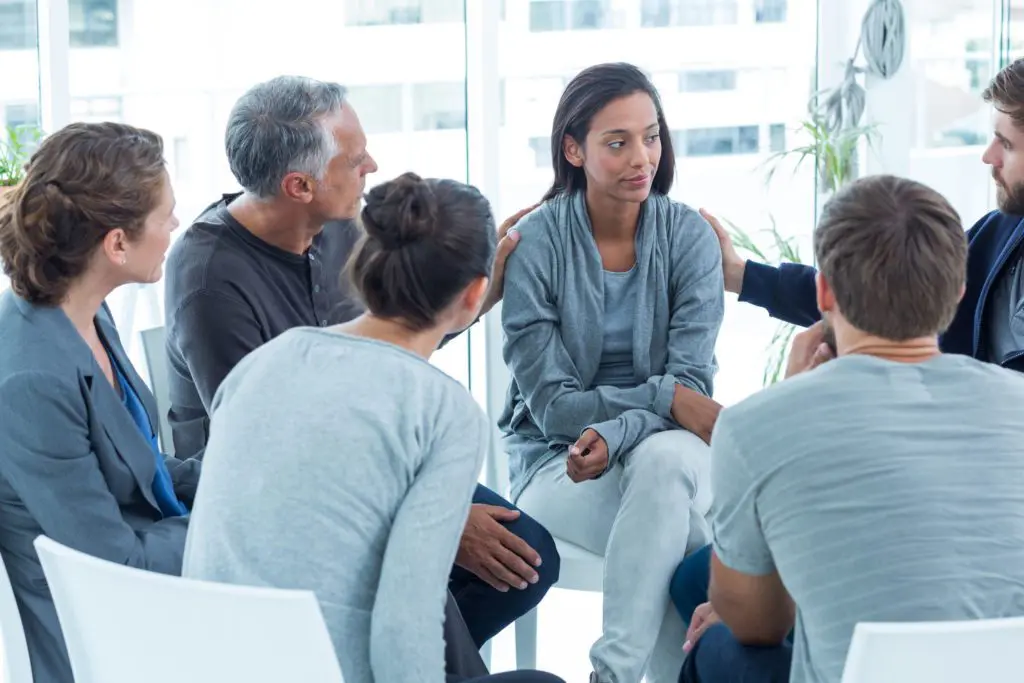 What is offered in the Outpatient Group Therapy Program?
During group therapy sessions as our counselors and therapists continue to work with you on the following topics in a more relaxed setting:
Addressing cravings
Creating alternative coping mechanisms
Dealing with stress
Managing anger
Identifying triggers
Maintaining healthy relationships